We are a compassionate team that treats your pet like family
At Dodgeville Veterinary Service, we know your pet is a special member of the family. That's why we've provided quality, compassionate care to pets in Dodgeville and the surrounding communities since 1963.
Dodgeville Veterinary Service
105 County Road YZ
Dodgeville, Wisconsin 53533
dvs@dodgevillevet.net
Call Us 608-935-2306
Contact Us
Download Our App
We carry Royal Canin see our online Pharmacy
View Our Online Store
Holiday Hours
Closed:  Memorial Day,  July 4th, Labor Day, November 23rd, December 25th, & January 1st
Click here to apply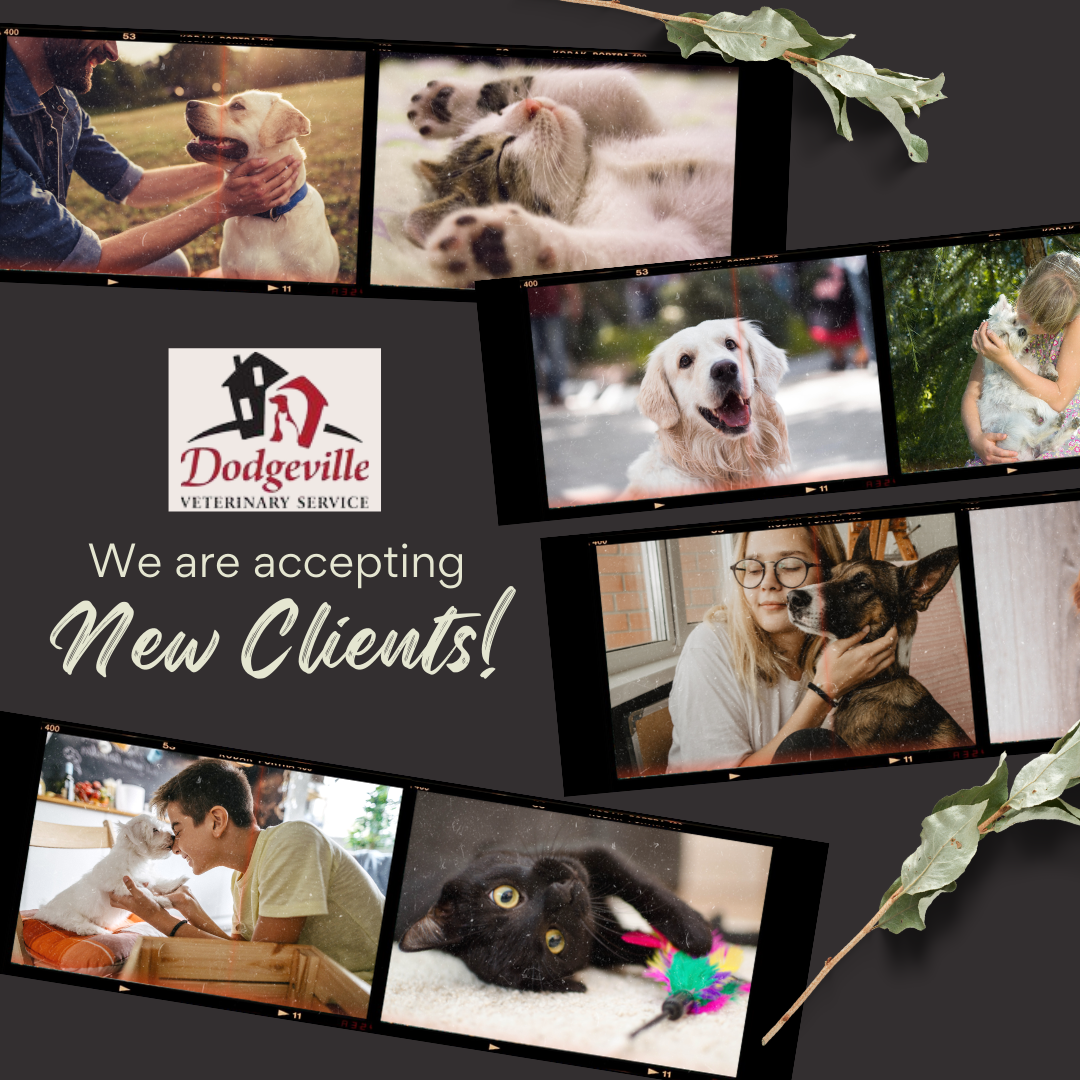 Office Hours
Monday 8:00am – 5:30pm
Tuesday 8:00am – 5:30pm
Wednesday 8:00am – 6:30pm
Thursday 8:00am – 5:30pm​
Friday 8:00am – 5:30pm
Saturday–Closed
Sunday — Closed
Where tails wag, cats purr and owners smile
We are champions for excellent care, get to know more about our accreditation. Our friendly veterinarians and staff work every day to exceed.
We are proud to have fear free certified professionals on our team
We've always worked hard to provide the best care for your pets. Now, we know that there are ways to make your pet's healthcare even better. We're proud that our team members are evolving with veterinary medicine and are committed to looking after both your pet's physical and emotional well-being.
We are fear free
Dodgeville Veterinary Service offers a wide range of veterinary services for pets in the following areas:
If you're ready to see our expert veterinary team in Dodgeville, Wisconsin, call Dodgeville Veterinary Service today at 
608-935-2306
or make an appointment now.
View Our Services
Specialty Services
We offer rehabilitation, ultrasound, orthopedic surgery, plating and pinning.
Anesthesia and Patient Monitoring
Breeding Services
Health Screening Tests
Medical Services
Nutritional Counseling
Preventive Services
Behavior Counseling
Chiropractic
Dental Care
Diagnostic Services
Surgical Services
Wellness and Vaccination Programs
Additional Services
All About Food
Grooming
Rehabilitation & Your Pet
Preventive Care
Stem Cell Therapy
Surgery & Your Pet
Embrace Pet Insurance
Emergency Services